new
improved
fixed
Hubs
Platform
Pro users can now create and manage Achievements for their audience members inside of their Hub Settings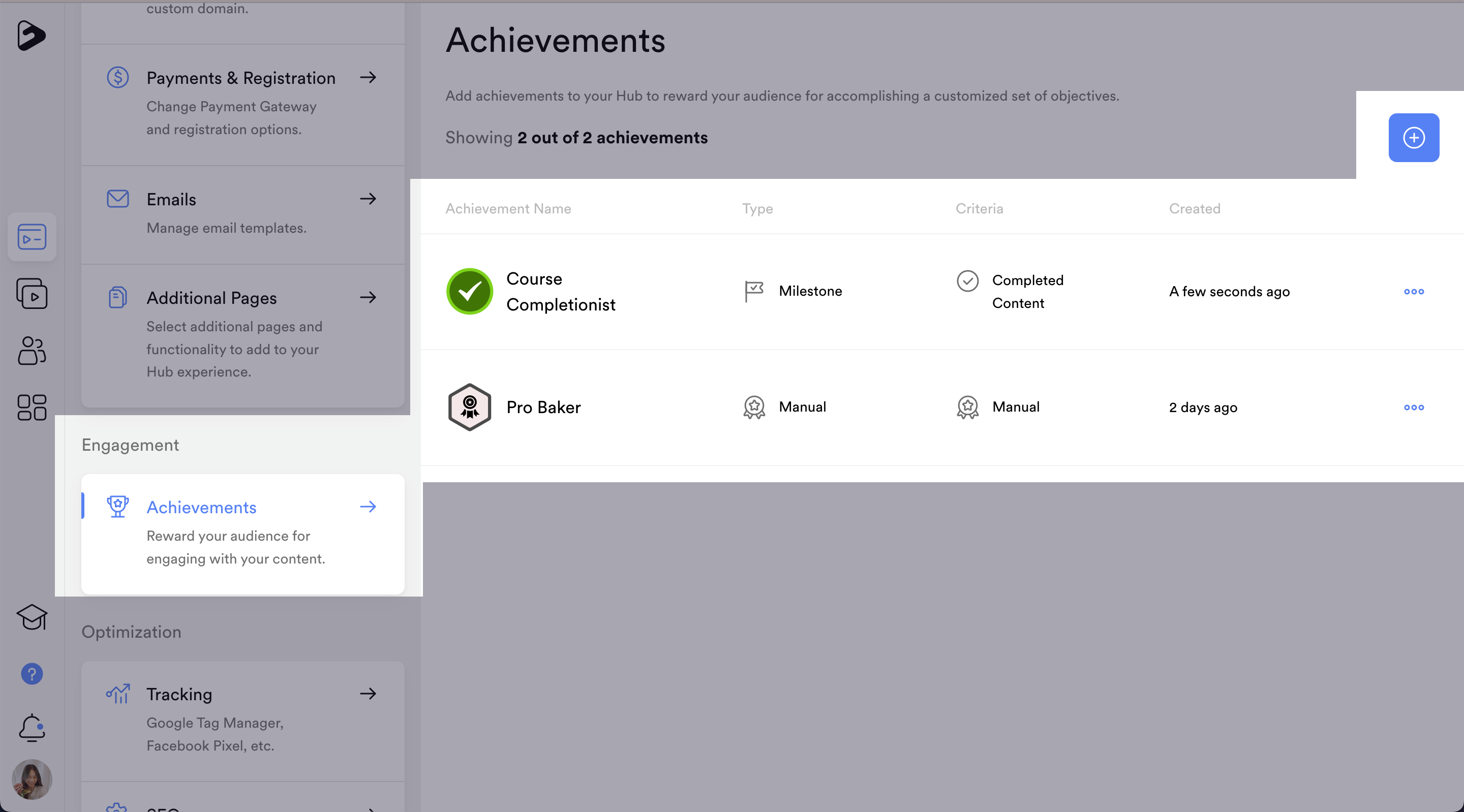 Achievements help you motivate people by gamifying their learning process with badges of honour they can show off on their profile
Milestone achievements are automatically awarded for completing specific tasks in the Hub, while manual achievements can be added to audience profiles directly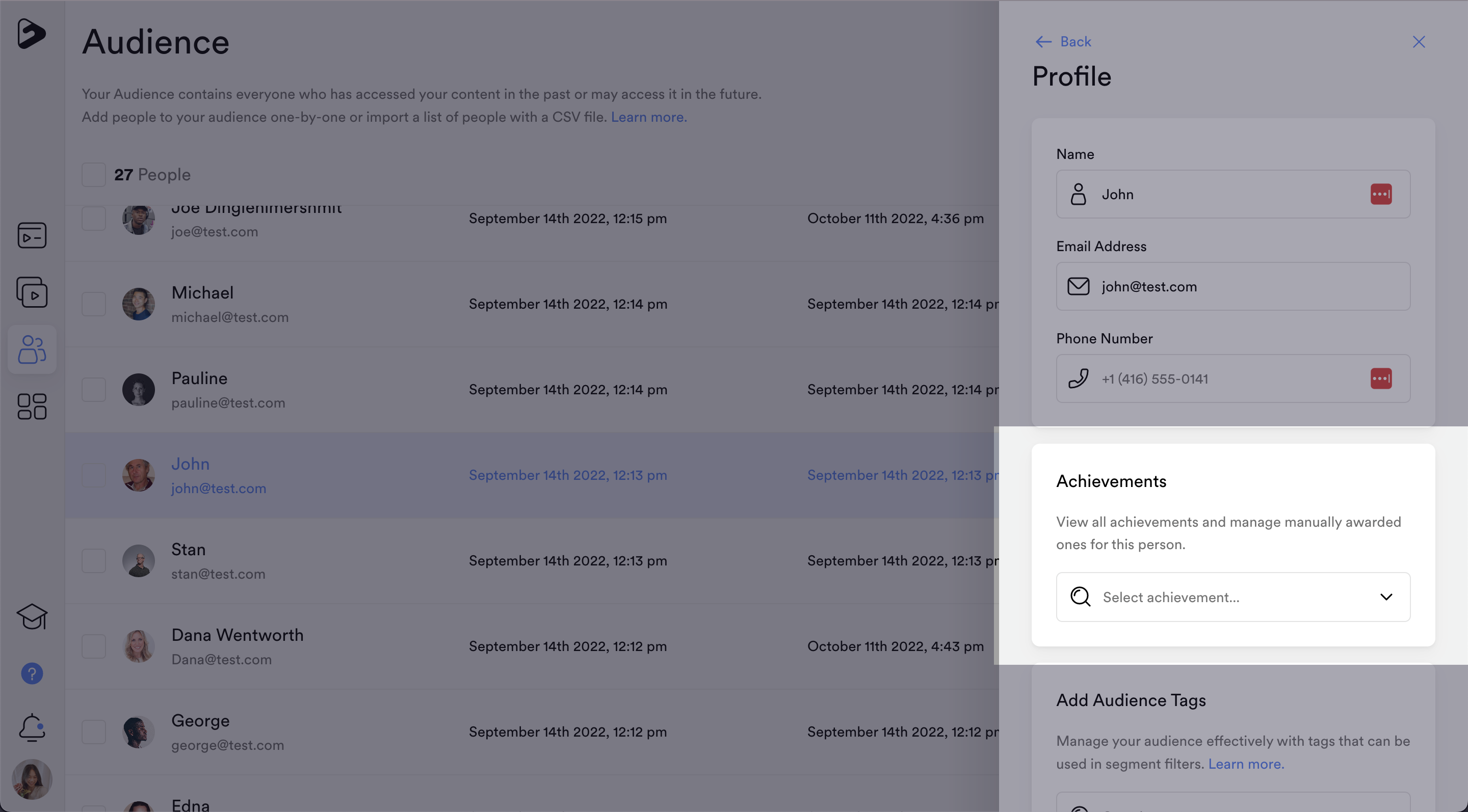 This initial release of Achievements is just the tip of the iceberg. We are already working on a myriad of improvements to the creation & editing flow of achievements, how your audience is notified when they receive an achievement, as well as expanding on the types of achievements you can create. Look for these updates coming soon... very soon.
When an audience member fills out a text response in an onboarding step, the input box will now expand vertically for a few lines to allow the audience to see more of their response at a time
A new "Developers" section of your account settings has become the home of our Webhooks, a feature that allows you to send event data to external, third-party applications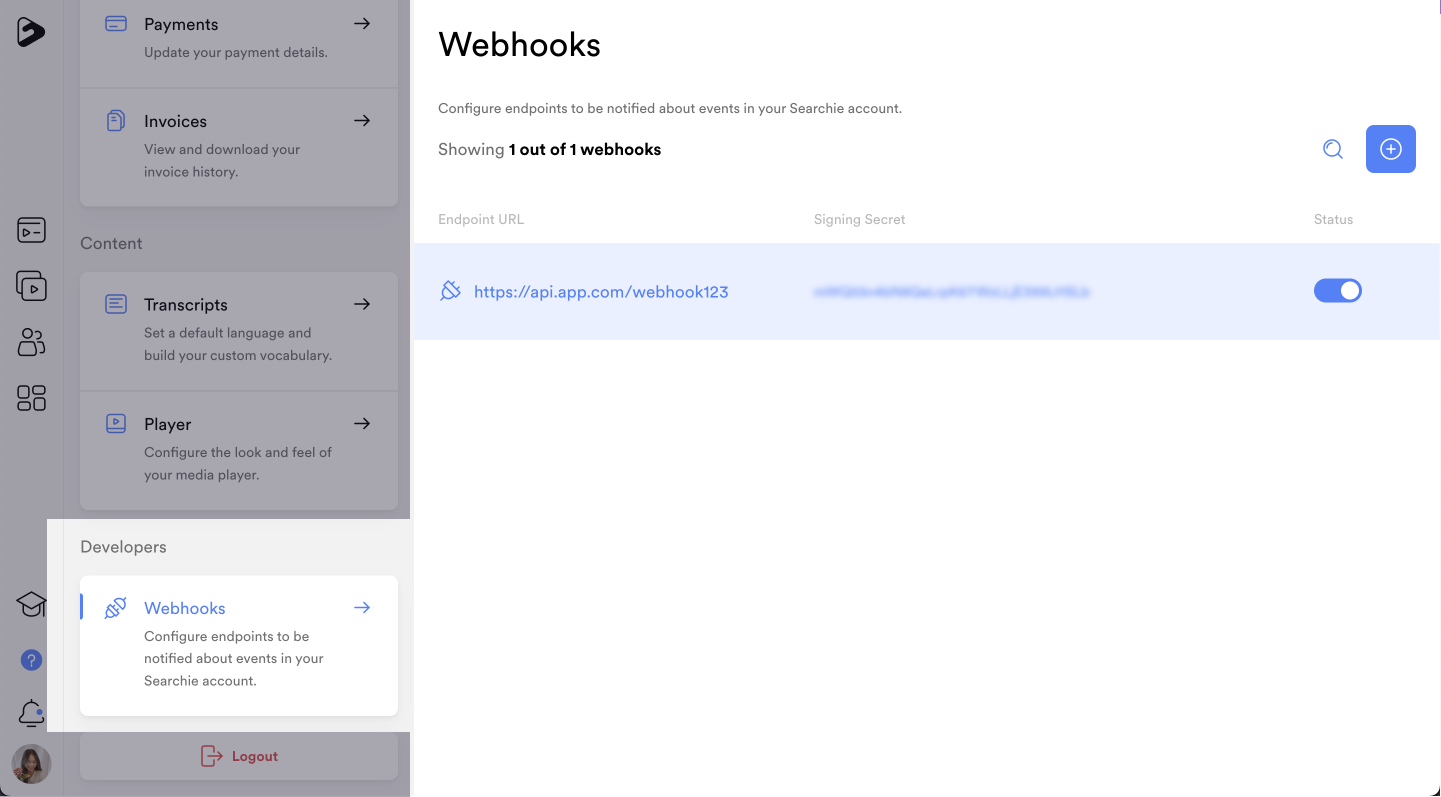 This feature is for Business Plan subscribers for now, but we are open to feedback on this decision to make Webhooks a premium feature
We've continued to tweak and improve Searchie Ai over the course of the last few months. Up next on our agenda is to introduce
Chapter Suggestions
and an option for
choosing the "voice" or "mood"
of the suggestions so that they can better match your brand's voice.
We added the option to generate suggestions from the dropdown on files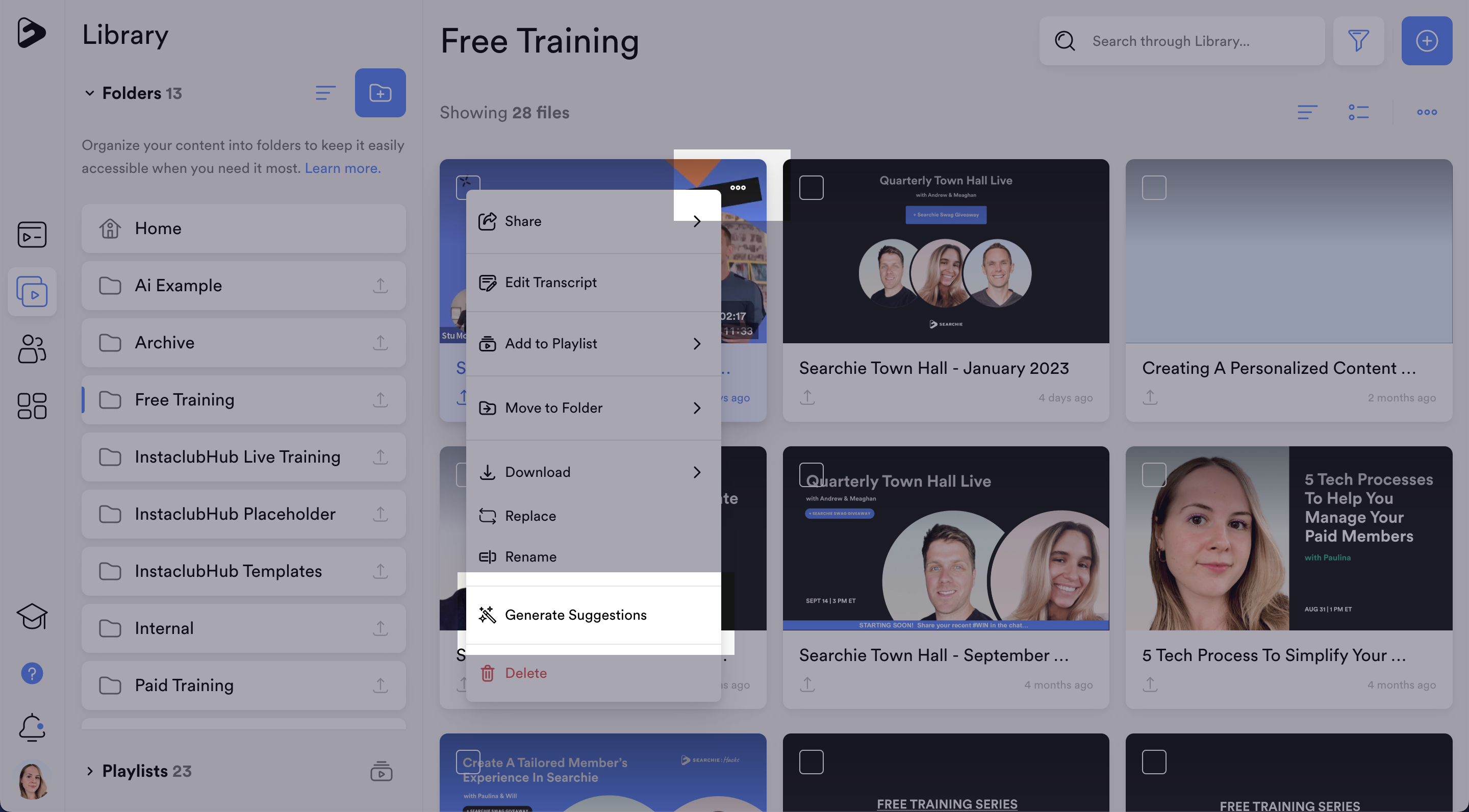 To go along with these spotlighted updates, a large number of minor improvements and bug fixes were included in this release across the entire platform.